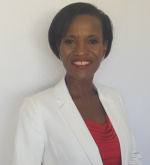 About
My background is somewhat unique, as I was born in the Bahamas but at a young age, moved to Naples with my immigrant parent, who wanted to create a better opportunity for his children. After graduating from Lely High School in 1988, I enlisted in the Army to not only serve my country but to be able to provide better opportunities for my children as well. I was stationed in Germany, which became my new home and the place I enjoyed a career, met my husband, and over the years had four wonderful children, three of whom I homeschooled for a total of 10 years. I earned a Master's degree in Psychology, with an emphasis in professional counseling. I have been and continue to be passionate about education and learning in all aspects of my life. After 17 years in Germany, living a global life, appreciating and learning about diverse, multicultural communities, I returned to my native Naples in 2015 with my youngest daughter. I taught for two years at Mason Classical Academy as a means to be closer to my daughter, but during that time, uncovered a passion for learning, teaching, and serving my community. I am proud to say I am a graduate of Leadership Collier's class of 2021, which has given me the ability to further give back to the community. I have volunteered with Habitat for Humanity, Empty Bowls, The United Way, The Friendship House, Path2Freedom, as well as serving on the board of Audubon Western Everglades. My drive to continue to improve myself and those around me is what compels me to be running for the representative for District 5 of the Collier County School Board.
Empty Portfolio
Education
Degree: Master of Arts - MA
GPA/ Equivalent: 3.94
Timeframe: 08/07/2000 - 05/06/2002
Course Study: Psychology
Graduated: yes
Employment
Collier County School Board
Timeframe: 06/07/2021 - Current
Position: School Board Candidate (District 5)
Description:
I am currently running for Collier County School Board.
Honors and Awards
Description:
I served on active duty from 1988 to 1992.
Certifications
Chartered Financial Consultant
Timeframe: 05/05/2014 - Current
Description:
I am two classes away from completing this designation.
Memberships
Audubon Western Everglades
Timeframe: 05/10/2021 - Current
Position: Outreach Coordinator
Description:
The primary goal is to engage diverse communities.
Languages
Proficiency: Intermediate
Description:
I can converse fluently in German, as I lived in Germany for a total of 17 years.
Success Stories
I am working on two initiatives involving veterans in our community. I am in the process of starting an Adopt A Vet program and establishing a program through the Travis Manion Foundation to train veterans to be mentors to our youth.