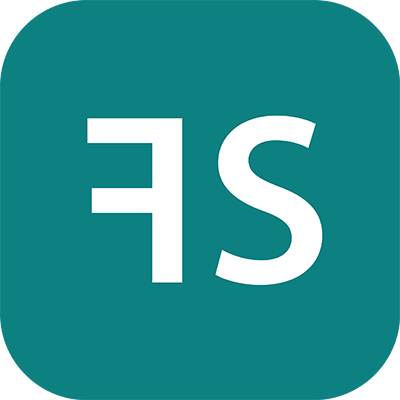 Frequently Asked Questions
FAQ
Is FlipSetter still hosting jobs?
Currently, our Job Boxes are on hiatus. They are being re-invented, so stay tuned!
---
Is everything I post on FlipSetter secure?
All content on FlipSetter is secure. We use end to end encryption methods, and do not connect third party media linkages to ensure a private environment. If you wish to publicize your content i.e. Portfolio, Profile, and other information you can set your profile to public or private. You can also share your FlipSetter profile to other social media sites as a View Only, but to interact and connect we still require our users to log in maintaining a private, and secure environment.
---
What measures do you take to secure FlipSetter?
Our measures include:
Secure Socket Layer (SSL): A crypto protocol design to provide secure communication on the web. Applications can also include web browsing, e-mail, faxes, instant messaging and others.
Firewall: A crypto code that prevents outside hackers from penetrating into FlipSetter.
Database Security: Software that prevents malicious code from breaking database and personal information.
Antivirus: Software that detects and sweeps viruses, worms, trojans, bots and spyware.
E-mail security: Software that monitors incoming e-mail and outgoing e-mail to and from FlipSetter.
---
Can I share my portfolio on other social media pages?
Yes. You can share your FlipSetter portfolio via social media by copying your Profile link and sharing with your connections to gain more traction. While doing so, please look at our Private and Public Settings to customize your profile visibility.
---
How do I get in contact with FlipSetter for problems with my account?
Go to our Contact page. Fill out your name, email and be very thorough with your issues on FlipSetter so we can better assist you.
---
How do I close my account?
Currently, you can request Deactivating your account by going to our Contact Us page. Our technical support team will assist you and deactivate your account (please allow at least 24 hours for it take effect).
---
How do I make my profile Private or Public?
Go to your Settings page and under Privacy Settings you can adjust user access to your Profile and Portfolio visibility with the following options:
---
What happened to FlipSetter's company pages and job listings?
They are currently on a hiatus because our current focus is on the FlipSetter Whiteboard and instant messaging. We are currently re-inventing our Job Boxes, company pages and other company tools, so stay tuned!
---
What is FlipSetter's whiteboard?
It's an online paint tool where you can doodle, write, collaborate and host meetings on FlipSetter.
---
How much does it cost to use FlipSetter's whiteboard?
Currently, FlipSetter's whiteboard is open to everyone. We will be offering subscription pricing soon for whiteboard rooms and usage.
---
Who can use the whiteboard?
Everyone can use our tool. We combine state of the art technology, and with audio, video and messaging then business owners, schools, students and coworkers can collaborate, study, draw, be social and much more! We welcome all industries to utilize our celebrated whiteboard tool as the most complete solution for all of your needs.
---
What does the whiteboard do?
Many things! Such as:
Audio
Video
Change canvas to different colors and backgrounds
Upload content to the canvas
Upload links, content and emojis to messages
Screensharing
Everyone can draw and write
One-to-one and group interaction
Whiteboard playback feature (you can replay any whiteboard session at any time like a movie)

Enhanced features for more whiteboard tools and whiteboard replay are coming soon
For more information on our whiteboard and instant messaging tools, please visit our Learn More which also has examples of industry use and diagrams.
---
How many people can a group whiteboard hold?
Currently, we recommend a maximum of 10 people for a group whiteboard session. It's advised that you have a strong internet connection to avoid lag.
---
Does FlipSetter have an app for their messaging and whiteboard?
We are currently building a mobile app for Iphone and Android, so stay tuned!
---
Is FlipSetter's instant messaging and whiteboard platform secured?
Yes, FlipSetter's instant messaging and whiteboard whether one-to-one or group sessions are secured. We also have Admit and Deny privacy options for hosts to customize their rooms. We also have other security measures and protocols in place that abide by GDPR laws to promote a secured, robust, professional and entertaining experience.
---