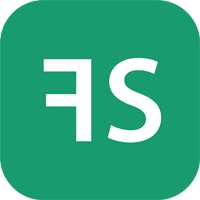 Welcome
Hello, and welcome to FlipSetter where everything you like and want to do can be done on here. Think of FlipSetter as a "one-stop" shop for all of your social, business and enterprise needs. As a hybrid Software as a Service (SaaS - Crunchbase) our company mission is to make sure that you always feel the convenience and excitement of FlipSetter's products and services the same way we do, and experience unparalleled quality customer service, safety, security and privacy, value and trust. After all, FlipSetter was designed to be an interactive, fun, spunky, fast and life-long system that does everything for you.
"Open a Job Box to see what's inside!" – The FlipSetter Team
---
Florida Based Corporation
FlipSetter was founded in 2015 in Tampa, FL and is a Florida Based Corporation. Interested in joining the team? We only look at FlipSetter portfolios, so as you continue reading these terms you'll learn just what cool stuff you can post on your portfolio and just how easy is to apply for jobs! Come visit us and enjoy the endless sunshine, pristine beaches and luxuries that Florida has to offer!
---
End User Agreement
END USER AGREEMENT FOR WEBSITE: IMPORTANT NOTICE TO ALL FLIPSETTER USERS - REGISTERING ON FLIPSETTER LETS PEOPLE CREATE PORTFOLIOS WHERE THEY CAN APPLY FOR JOBS, MAKE IMPRESSIONS DURING BUSINESS AFTER HOURS AND NETWORKING SESSIONS, EMPLOY JOB APPLICANTS AND INCORPORATE BUSINESSES AND ENTITIES OF THEIR CHOOSING IN THE EVENT THAT IT IS PROFESSIONAL, USEFUL AND PROVIDES SERVICES TO THE COMMUNITY. FLIPSETTER CONSTANTLY MONITORS ACTIVITY, AND IF ANY ACCOUNTS ARE INVOLVED IN SUSPICIOUS ACTIVITY SUCH AS HACKING, PHISHING, AND SPAMMING THEN EVERY USER OR ACCOUNT(S) RELATED TO THAT PROFILE WILL BE SUBJECT TO INVESTIGATION, POSSIBLE SUSPENSION FOR AFFILIATION OR AN ARREST. IF YOU PROCEED WITH THIS REGISTRATION YOU ARE ABIDING BY FLIPSETTER'S GOVERNING LAWS, AND THAT THE CONTENTS OF FLIPSETTER WILL NOT BE DUPLICATED, SOLD OR LICENSED IN ANY WAY OR FORM AND THAT FLIPSETTER AS A WHOLE COMPANY IS NOT RESPONSIBLE FOR ANY UNETHICAL CONDUCT, ABUSIVE, INAPPORPRIATE OR ILLICIT METHODS. IF YOU ARE INTERESTED IN POTENTIAL LICENSING DEALS OF FLIPSETTER INTELLECTUAL PROPERTY, THEN YOU ARE REQUIRED TO CONTACT OUR LEGAL TEAM TO GO THROUGH THE REQUIRED PROCESS.
FLIPSETTER DISCLAIMS ALL WARRANTS AND RESPONSIBILITIES ISSUED BY PROSPECTIVE AND CURRENT BUSINESSES WITHOUT LIMITATION, ANY IMPLIED WARRANTS OF FITNESS FOR A PARTICULAR PURPOSE, MERCHANTABILITY, MERCHANTABLE QUALITY OR NONINFRINGEMENT OF THIRD-PARTY RIGHTS.
BY USING YOUR FLIPSETTER ACCOUNT YOU ARE AGREEING THAT FLIPSETTER PROVIDES YOU THE SPACE AND OPPORTUNITY TO LAUNCH A BUSINESS OR ANY PROFILE OF INTEREST, BUT THAT FLIPSETTER IS NOT RESPONSIBLE OR LIABLE FOR MISAPPROPRIATIONS OR MISREPRESENTATIONS. THIS IMPLIES THAT IF A BUSINESS IS UNDER INVESTIGATION FOR ILLICIT PRACTICES FLIPSETTER IS NOT LIABLE BECAUSE THE RULES AND GUIDELINES ARE CONSTITUTIONALLY GOVERNED BY FLIPSETTER, INC. LEGAL AUTHORITIES.
***Disclaimer - FlipSetter does not guarantee that you will be recruited, hired or admitted to any entity, institution, organization, school or company. FlipSetter functions merely as a host to internally aggregate job listings, networking, companies and opportunities within company pages and should not be considered your final or absolute step in applying for a job despite FlipSetter's "one-click" job application system. Therefore, kindly refrain from contacting our team and inquiring i.e. what, who, why, how, when, where, etc., or other forms of inquiry of why you did not get a job or are having a hard time getting a job. All of our posts comply with the United States Department of Labor
---
Payment / Subscriptions (Powered By Stripe)
Currently all subscriptions are available with our Computer Based Technology (CBT) applications.
By subscribing to our FlipSetter Whiteboard (Bronze Plan) and / or other FlipSetter related services i.e. FlipSetter Academy tutoring services you consent to FlipSetter the right to activate recurring billing as a paid customer. All subscription information will be kept in strict confidence, adhere to GDPR and other federal laws and our Support Team is available 24 / 7. If you have any issues, feedback or questions please do not hesitate to Contact us and a member of our team will assist you. Please be as specific as possible with your request and allow us at least 24 hours to respond back.
By subscribing, you consent and agree that all past subscriptions payments are non-refundable. However, you may elect to cancel or renew your subscription as needed.
This disclaimer is further replicated in your automated billing messages via Stripe.
*All previous payments are non-refundable. You may elect to unsubscribe at any time.
Collaborate will be available for subscriptions:
Collaborate for Business
Collaborate for School
Collaborate for Business and Enterprise – ***To be determined
By default, all recorded whiteboard sessions will have a playback mode where you can revisit old lessons, or any type of whiteboard sessions. If you wish to license out your whiteboard sessions as a BUSINESS, then you must consult our FlipSetter Media Content Policy (coming soon) to learn about our fees, rules and regulations, End User License Agreements (EULAs), what they can be used for and where they can be uploaded. All stated laws including DMCA, COPPA, FERPA, HIPAA, FCC, GDPR, Denial of Liability and the Lanham Act compliance will all be exercised to the fullest extent both global and domestic.
---
Content
Look at me Now:
FlipSetter's business model is a new generation and age of social media, professional and social development. In addition to job postings, the key to our portfolio's success is that it organically grows with you by using our "Look at Me Now" concept:

What does this mean? Whether you are in middle or high school, college or in the workforce the portfolio is designed for you to constantly upload and update content which acts as a digital companion to be with you, essentially forever / retirement. It is the first business model of its kind on the internet which is how we are able to diversify our Job Boxes to scholarships!
We abide by COPPA, HIPAA (coming soon), FERPA and the GDPR
***Disclaimer – Every country has its own GDPR laws for every age group, so our legal and development teams research into each country's GDPR policies of interest and will have a separate (sub-domain) per country as to establish legal boundaries and establish proper protocols. For more information on how this new system works, and how best to accommodate your family and interested parties with our social development part then you may Contact Us, and a representative will be respond to you. We will cover accessibility, Security & Privacy, media and content, and all other applications for both FlipSetter and Collaborate that you feel that will be relevant to your concerns.
Portfolios:
User(s) / Applicant(s), Employer(s) or other third parties use of FlipSetter's portfolios
All content on a portfolio is deemed confidential information, and as an employer you shall use the FlipSetter database as provided within these Terms and Conditions. You must utilize portfolio content in accordance with all applicable privacy and data protection laws, and that you agree to not disclose any of the portfolio data from the FlipSetter database to any third party unless consent has been provided by the applicant. If any agency such as recruiting, staffing, advertising, legal or other wants to use this information it must also be processed and cleared with the FlipSetter legal department before proceeding. In addition, these agencies and other agencies should take appropriate legal, technical, and administrative measures to protect the data obtained from FlipSetter to prevent loss, misuse, unauthorized access, disclosure, alteration or destruction of confidential information; because once the agencies clear confidential information with FlipSetter's legal department, FlipSetter is no longer responsible for any actions done by these agencies.
The contents of the portfolio shall not be used for:
For any purpose other than employment, application acceptance and business development which includes but not limited to advertising promotions, products, or services to any applicants
To make unsolicited calls, fax messages; or send any unsolicited mail, email or newsletters to applicants, or contact any individual unless they agree to be contacted
Each portfolio gets reviewed for accuracy, completion and content before being published to the public to protect both the employers and the employees by our portfolio managers. If any inappropriate, malicious or profane content i.e. photos, videos, music, URLs, text, etc. is found on a portfolio(s), then you will be banned by FlipSetter legal authorities until the content is removed.
*** FlipSetter has Denial of Liability, so we are not responsible for any portfolio content uploaded by users or any affiliated entities both foreign and domestic. If an entity does decide to pursue legal action or impose a monetary fine / penalty in response to a malicious or inappropriate portfolio or because of criminal intent both internally and externally against themselves, users or other entities or parties both foreign and domestic then FlipSetter still holds Denial of Liability and is not held responsible because you have already agreed to our Terms and Conditions by submitting your portfolio when applying for jobs, and you will be required to submit legal documents from the company/companies you're applying to and from your legal staff to our FlipSetter legal team stating the situation has been resolved. Therefore, we caution you to use discretion and be sensible when uploading photos, videos, urls, text and other sources of information.
There will be no contesting of this matter because FlipSetter's Terms and Conditions, Job Boxes℠ and portfolios work in accordance with the Department of Labor Part 60.3 - Uniform Guidelines on Employee Selection Procedures (1978). Source
In order to ensure a safe and pleasant experience for all of our users, FlipSetter reserves the right to limit the amount of data (includes portfolio reviews) that may be accessed and viewable by you at any time. These limitations may be modified in FlipSetter's sole discretion from time to time.
Videos:
FlipSetter has two categories of videos:
Pitch Video – Must be used specifically as an informative biography of a person and his or her accomplishments using details from their portfolio
Extracurriculars – These videos cover a wide range of disciplines i.e. sports, music, business, performing arts, medicine, STEM, etc.
While video is an important and effective information, delivery vehicle; it is also important for you to be aware of what to watch out for. We advise you consider the following legal criteria while uploading your video(s).
***FlipSetter's multimedia content abides by the Digital Millennium Copyright Act (DMCA) and Lanham Act. Therefore, we exercise Denial of Liability for any issues or disputes that may occur. Our legal team will have a registered agent and business insurance that will allow FlipSetter staff to exercise full protection from any wrongdoings from any users. If a situation arises where you do upload a video that contains copyrighted content then the FlipSetter legal team is obligated to alert you that a Takedown Notice has been requested, and that you have 14 days from the time of the request to defend the possible infringement(s).
This is a Safe Harbor Provision taken up by FlipSetter for our protection, but in doing so we will continuously monitor unwarranted activity.
In addition, if you do upload videos that contain copyrighted information from an existing entity then be aware of the Lanham Act. This act prevents any deliberate or attempted changes to an already existing trademark. The Lanham Act protects trademarks i.e. graphics, symbols, phrases, words and logos. If you feel that you may be potentially infringing on copyrights during the production of your video(s) then it strongly advisable that you request permission from the entity or entities that are being featured whether directly or indirectly such as in the background.
Collaborate:
Collaborate is FlipSetter's Instant Messaging app that will soon be available for Android and App Store (other, global operating systems – coming soon). Collaborate uses a U.S. Patent Pending technology that will remain undisclosed.
Connect with your friends, family and other people. Whether you're on the road, away on a trip or busy doing something else, Collaborate is good at keeping you in the loop so you won't miss a thing. Life is all about convenience and access, so all you have to do is get someone's attention by "opening their door to start collaborating."
Access our live video feeds, and experience instant gratification by keeping your device with you at all times to access easy, user friendly tools. Let Collaborate release your best by helping you do things correctly the first time by turning your device into a tool for success for all purposes. We combine productivity, social and family together.
You can register either via email or phone number with a password. Why is your phone number an alternative? In United States law, anyone 13 years and younger are prohibited from creating an email despite all popular email services. You are not as age restricted to have a phone number assigned to you by any carrier in the U.S. Therefore, our legal intended age, can go low as 11 years of age and you can verify this by scrolling above to the "Look at Me Now" section. FlipSetter and Collaborate together comply with COPPA, FERPA and HIPAA, as well as other protocols that you can find in our Venn Diagram below.
Upon registering for Collaborate, you will be asked for your Date of Birth (DOB), and "are you above or below the age of 14?" to comply with COPPA.
Currently, our group message supports up to 50 people / users (we will be increasing the maximum in the future) in a group whether they be business accounts, users account or both. By complying with the FCC, FlipSetter and Collaborate have taken proper measures to make sure that our systems are designed to provide written consent when receiving:
Email notifications
Text notifications
Programmable SMS (Invites to the app from your Contacts list)
To do this, we have an Opt Out system for Programmable SMS, and an Unsubscribe system for emails.
You can link your FlipSetter profile to Collaborate to do the following:
Send and receive messages on the User side, Business side, P2P and group messaging
Video chat (P2P, group and B2B)
VoIP calling (free over Wi-Fi, but charges may vary if you decide to use mobile data – out of FlipSetter's jurisdiction)
Group administrative privileges
Group audio
Document cloud / viewer (i.e. Microsoft Office, PDFs, images, gifs, and other standard files)
Emojis
YouTube videos
Calendar application – scheduling, To Do List, event management, etc.
VR Whiteboard sessions (P2P, group and B2B)

Can be used for industries of all types including tutoring, media content, music videos, DIY videos, etc.

The VR Whiteboard uses a U.S. Patent Pending technology. ***DO NOT CONTACT us to ask us more details about it. If you have 50 recipients in your group and broadcast the whiteboard from the host device / computer, then all 50 recipients will be broadcasting / mirroring everything the host device is doing (i.e. drawing, shapes, diagrams, documents, etc.)
Federal and rules and regulations:
FlipSetter and Collaborate together utilize the following protocols, applications, federal rules and regulations and measures to keep you as a user and our team fully protected:
GDPR (General Data Protection Regulation) Compliance for both domestic and global coverage. Measures will constantly be taking place across all regions by looking at:

Age groups
Gender
Demographics
Geographical location
Geographical requirements
Permissions on data collection and utilization

FCC (Federal Communications Commission) Compliance
Denial of Liability
DMCA (Digital Millennium Copyright Act)
HIPAA (Health Insurance Portability and Accountability Act)
FERPA (Family Educational Rights and Privacy Act)
COPPA (Children's Online Privacy Protection Act)
Payment Processor (PayPal)
Media Content Policy
Video monitoring services
Cloud computing services
Lanham Act
Subscription models (Collaborate for Business and Collaborate for School)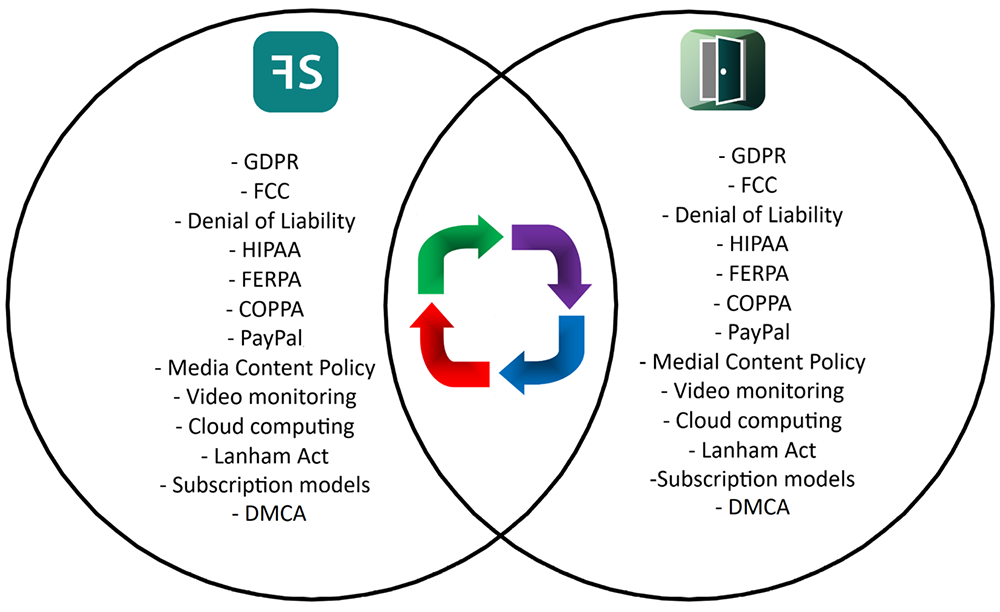 ---
FlipSetter's Governing Laws & Resolving Disputes
General:
Our website, documentation, Intellectual Property and any other accompanying products and services such as Collaborate are issued, and not licensed to you by FlipSetter, Inc. and only for use under these Terms and Conditions. FlipSetter reserves all rights to its website, documentation, Intellectual Property and any other accompanying products and services even if you're an employee contributing to FlipSetter's intellectual property to further develop its line of products and services.
***At the discretion of the FlipSetter Legal Team, you potentially may be entitled to received compensation such as a certain percentage of the IP, publicity and recognition, etc. At any time, the FlipSetter Legal Team has the right to revoke such types of compensation, and retain all existing ownership of past, present and future contributions to its intellectual property without due processing if:
Disputes occur, despite being under a Non-Compete Clause
The contributing employee leaves
The contributing employee conducts illegal or other illicit activities whether directly or indirectly, as to misrepresent the values of FlipSetter as a company and this applies to both domestic and international activities should they happen
The rights granted herein are limited to only FlipSetter designated as Intellectual Property (IP) rights. You own the profile, portfolio, photos, videos and other media contents on which the FlipSetter account is held, but FlipSetter retains ownership of all FlipSetter property i.e. Job Box℠ brand job application system, Pitch Video, Collaborate, Ideal℠ Search and other undisclosed technologies you may inquire more about by contacting us. The rights granted under the terms of this agreement also include any content, profile and website upgrades that replace and/or supplement the original FlipSetter contents, unless such upgrades contain separate licenses.
Permitted Uses and Potential Liabilities:
This website is used to build portfolios, upload portfolio videos, instant messaging / social media, video chat & conferencing, VR whiteboard sessions, job applications, promote businesses large and small, current and new, clubs, organizations and other profiles that help to promote appropriate communities and services. FlipSetter is not responsible for inner conflicts, mismanagement, illegal businesses or any liability that causes a company to be investigated.
Transfer:
The contents, property and services of this website cannot and will not be transferred on to a compact disc, floppy disc, universal serial bus (USB), cloud or any other storage device that can be used to replicate it. The mobile app (Collaborate) will be available soon for people who want to access the FlipSetter profiles with their portable electronics and smart phones that will allow them to link their accounts to Collaborate and stay updated.
Consent to Use of Data:
By agreeing to our Terms and Conditions the user permits FlipSetter to use personal profile information only for further advertising, employment or any other requests by the user within the terms of this agreement. If a request is out of scope, or has a unique proposition the board will review it and decide an action that best supports the user and FlipSetter.
Additional Terms Applicable to Employer(s):
You are responsible for maintaining the confidentiality of your BUSINESS account(s), profiles and passwords for both FlipSetter and Collaborate. You should not share your username, password or other sensitive account information with any other party temporarily or permanently, and you will also be responsible for all uses your FlipSetter and Collaborate business pages provide whether or not authorized by you. If you notice any suspicious activity with your account(s), it is your responsibility to immediately notify FlipSetter of any unauthorized use of your BUSINESS account(s), profile(s) or passwords.
To prevent fake, bots or other problematic business accounts FlipSetter suggests that you verify your business identity which helps us to authenticate it providing confidence for both the employer and the job applicant:
***One, some or all may apply to you. The identifier that you most commonly use can be inserted for authentication upon creating a business or other entity:
Employer Identification Number (EIN)
DUNS Number (a unique nine digit identification number for each physical location of your business)
CAGE Code (assigned to suppliers to various governments or defense agencies and other various organizations)
Value added tax identification number (VATIN) – an identifier in many countries of the European Union for value added tax purposes
Additional Terms for all types of User(s):
When you register with us, you will be asked to enter your first and last name, email address and password. You have additional options to provide your phone number and address which also applies to any business page you wish to create.
Any profile type you submit must accurately describe you as an individual person. The profile registration requires standard personal information to be completed, but you are not obligated to include any street addresses, additional email addresses or other means of us contacting you.
You acknowledge and agree that you are solely responsible for the content and accuracy of any material contained herein on any FlipSetter or Collaborate accounts. If there are discrepancies with your account information and what was posted, or something that was reported by an employer you may be subject to investigation. FlipSetter reserves the right to offer third party services and products to you based on the preferences that you select with your privacy options. You can opt to receive or withdraw from offers sent by FlipSetter and Collaborate or other related third parties.
You understand and acknowledge that you do not have ownership rights to your accounts on FlipSetter and Collaborate other than the information, content and media you post, or any jobs applied for using the Job Box℠ brand job system, and if you decide to cancel your FlipSetter and / or Collaborate account or your FlipSetter and /or Collaborate account is terminated all of your account information from FlipSetter and Collaborate including portfolio, photos, videos, URLs, networks, saved job applications and other parts will be marked as deleted and cannot be retrieved after 60 days. If you decide to resume your account, then all information contained therein will be available still and can be retrieved from our archives. After 60 days FlipSetter reserves the right to delete your account and all of your information.
***Collaborate is specifically for instant messaging (i.e. groups, P2P, VR Whiteboard, video chat) and has no direct use for job applications and portfolio building. Because Collaborate is FlipSetter's app for instant messaging, you are still registering on FlipSetter despite not wanting to link your FlipSetter account to Collaborate. Therefore, if you uninstall Collaborate from your phone, you can still access your FlipSetter messages and conduct all existing activities on the website, but if you delete your FlipSetter account, then you are also deleting your registration credentials from Collaborate.
What does this mean? Collaborate co-exists with FlipSetter, but FlipSetter can still act independently on its own, similarly other social media sites and their mobile apps.
Safety:
We always do our best to keep FlipSetter and Collaborate safe but, we need your help and feedback to make this possible for everyone, and here are some steps that can help us all:
You will not post unauthorized commercial communications (such as spam) on FlipSetter and Collaborate
You will not collect user content without our permission, or hack FlipSetter and Collaborate to plant bots, robots, spiders, scrapers or viruses that could harm our users
You will not engage in unlawful multi-level marketing which includes pyramid scheming on FlipSetter and Collaborate
You will not solicit or sell login information from any account to someone else
You will not bully, intimidate, threaten or harass any user
You will not develop or operate a third-party applications containing alcohol-related, dating or other mature content (including advertisements) without appropriate age-based restrictions
You will not use FlipSetter and Collaborate to do anything illegal, misleading, malicious, or discriminatory
While as an employee, you're bound to the fullest effect of FlipSetter's Non-Disclosure Agreements (NDAs) which also includes Non-Compete clauses which ensures trust to all of our markets
Termination:
Termination of any profile is subject to the user's discretion. The unauthorized posting, reproduction, copying, distribution, modification, public display or public performance of any intellectual property constitutes infringement against FlipSetter. As a condition to your use of FlipSetter, Collaborate and all associated intellectual property you agree not to use any of our content against other users in any way. FlipSetter reserves the right to terminate any user accounts and pages who are repeat offenders of any trademarks or other IP rights. FlipSetter reserves the right in its sole discretion to take these actions and limit access to the site and/or terminate accounts at any time if we detect users who violate the terms of this agreement.
Limitation of Liability:
Any employer (business page) and any user (user page) has full liability of his or her profile(s). FlipSetter and Collaborate only provide settings and/or communities for people to gather together. Despite the measures FlipSetter takes to verify the legitimacy of any and all users we are not responsible for user content, quality or safety while using our branded Job Box ℠ application system, portfolio content, ability of employers to offer job opportunities to candidates or the ability of candidates to fill job openings, instant messaging (P2P and groups), VR whiteboard sessions, video chat.
While FlipSetter reserves the right in its own discretion to remove user content, job postings, portfolios or other material from FlipSetter and Collaborate, FlipSetter is not required to inform people when we do so and to the extent that the law permits, disclaims any liability for failing to take any such action. Though, we probably will provide you a warning internally, via email or text message if something needs to be fixed, corrected or deleted.
***Note that there are risks, including but not limited to physical harm, dealing with strangers, underage people or people acting under false pretenses.
You assume all risks associated with dealing with other users with whom you come in contact through FlipSetter and Collaborate. By its very nature other people's information may be offensive, harmful or inaccurate, and in some cases will be mislabeled or deceptively labeled. We expect you to use caution and common sense when using expanding your business and networks.
Although FlipSetter has an e-mail verification system and Collaborate can use either e-mail or phone numbers to register, the efforts to prevent fake accounts or potentially fraudulent behavior will always be enforced, but FlipSetter cannot and does not confirm the validity of each user, but asks that each person does register and use our site and app sincerely. Because we do not and will not be involved in everyone's actions or control the behavior of participants on any FlipSetter page and Collaborate messages in the event that there is a dispute with one or more users, you must release FlipSetter (and our agents and employees) from claims, demands and damages (actual, consequential, direct and indirect) of every kind and nature, known and unknown, suspected and unsuspected, disclosed and undisclosed, potentially arising out of or in any way connected with such disputes to the fullest extent permitted by law.
FlipSetter and Collaborate content may potentially contain inaccuracies or other errors. FlipSetter makes no representations about the accuracy, reliability, completeness or timeliness of any misused content. Changes are periodically made to FlipSetter and may be made at any time. FlipSetter cannot guarantee and does not promise any specific results from use of any FlipSetter site. No advice or information whether oral or written obtained by a user from FlipSetter or Collaborate, or from any FlipSetter page shall create any warranty not expressly stated herein.
FlipSetter does not provide or make any representation as to the quality or nature of any the third party products or services affiliated through commerce, partnership or any other representation, warranty or guarantee. Any such undertaking, representation, warranty or guarantee would be furnished solely by the provider of such third party products or services under the terms agreed to by the provider. If notified of any content or other materials which allegedly do not conform to these terms, FlipSetter may in its sole discretion investigate the allegation and determine whether to remove or request the removal of the content. FlipSetter has no liability or responsibility to users for performance or lack of performance with such activities.
Export Control:
Current and new users are not permitted to sell or distribute the contents of this website to other countries or parties. If other countries are interested in submitting their businesses they can do so through our site. If any party whether domestic or international is interested in licensing deals, then all efforts and inquires must go through our Legal Team to begin such processes.
Third Party Involvement:
FlipSetter will support third party and end user involvement because companies can potentially do business overseas. The user must submit all required contact information of the designated affiliate which will be processed, and then the company profiles will be accessible.
No Involvement:
FlipSetter respects the profile(s) that you choose to create on flipsetter.com and / or Collaborate, but encourages you to make reasonable decisions on how you carry out your logistics. FlipSetter demands respect in return for privacy, intellectual property and other contents that overall create the website.
As a condition to make use of the website, you acknowledge that anything you do is your responsibility. Because of the enormous diversity of businesses that we encourage, the possibility of any and all misdemeanors, malpractice, and mismanagement includes but is not limited to:
Trafficking
Profanity
Violence
Monopolizing
Alternative Methods
Negligence
Pollution
Abuse
Cyberbullying
Hacking of all types
Any other forms of malfeasance
Controlling Law and Jurisdiction:
FlipSetter is not liable for any wrongdoing and is supported by a full committee. If any company regardless of size (i.e. small, medium or large), Incorporation or Government organization tries to challenge this, FlipSetter will constitutionally refuse all attempts for litigation, however will respectfully provide solutions; otherwise, withdraw due to the agreed stipulations.
Disputes:
You will resolve any claim, dispute, or legal confrontation you have with us associated with or relating to these Terms and Conditions with FlipSetter exclusively in a state or federal court located in Hillsborough County, Tampa, FL.
FlipSetter's goals are to provide a safe and pleasant experience for our users, and we will do everything we can to make sure that you are satisfied with our services. Privacy will be maintained at all times provided the user keeps up with his or her interests by abiding by our regulations to keep FlipSetter professional and productive.
Indemnification:
You agree to indemnify, defend, and hold harmless the FlipSetter community, its officers, directors, employees, agents, licensors and suppliers (collectively the 'Service Providers') from and against all losses, expenses, damages and costs including reasonable attorneys' fees resulting from any violation of these Terms and Conditions or any activity related to your account (including negligent or wrongful conduct) by you or any other person accessing the site using your internet provider (IP) address.
Third-Party Links:
In an attempt to provide increased value to our visitors, FlipSetter and Collaborate may link to sites operated by third parties. However, even if the third party is affiliated with FlipSetter and Collaborate communities, both communities have no control over these linked sites, all of which have separate privacy and data collection practices independent of FlipSetter's rules and regulations. These linked sites are only for your convenience and therefore you are accessing them at your own risk. Nonetheless, FlipSetter seeks to protect the integrity of its web site and the links placed upon it, therefore, we encourage feedback of any kind not only for the site, but for other sites we link to as well.
---
Deactivation
Currently, we do not have a way for you to deactivate, suspend or cancel your account. If you absolutely must remove your account from our database, you may Contact Us to inform us that you wish to have your account, and all details associated with your account completely removed and wiped out from our database. Our Support Team will send a follow-up message informing you that your account, and that all content has been successfully removed. Contact us
---
Contact FlipSetter
Do you have any questions or comments that you'd like to provide us? Our team is dedicated to top quality customer service, trust, security & privacy and safety, so we want to hear from you as to how we can do better and improve everyone's experiences. Whether it be a tech support, customer service, marketing, billing or internal website issue please let us know and our representatives will do their best to contact you back within 24 hours or one business day 24/7.
To contact us, please go to this link and fill out your information as specific as possible - Contact us
---
Conclusion
On behalf of the FlipSetter and Collaborate, our team is delighted to have you on our site and app and will serve you to the fullest extent of our ability while we continuously strive for improvements in all sectors of our company. If for any reason you have questions, comments or concerns about who we are, what we do, our mission then we advocate everyone to state their inquiries (within reason), so that we can assist you on how best to solve your issues. FlipSetter is meant to be a professional, family and social environment.