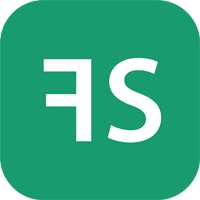 FlipSetter Whiteboard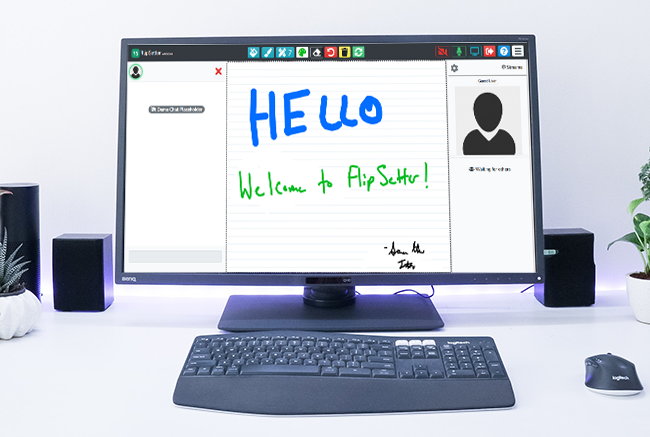 Welcome to the celebrated FlipSetter whiteboard where your imagination comes to life. As the ultimate tool, the future of collaboration for your business and educational goals starts here!
---
Our whiteboard is an online paint tool that lets people collaborate, connect, socialize, study, and work all right here. We designed state-of-the art tools to deliver the complete solution for everyone under one canvas.
---
Deploy the whiteboard from your instant messaging portal and access your content while hosting a session with people. It can be used for fun, education and work bringing people together.
Efficient:
FlipSetter's whiteboard is the ultimate tool to help you go from Start to Finish. Track your history and progress for any project or content whether educational or professional.
---
Security:
Built on an extensive, security network with internet protocols trusted by Fortune 500 companies. Utilizes HIPAA level security & encryption (review our Terms and Conditions for more details) to thwart any threats from any access point.
---
Malleability:
FlipSetter's whiteboard can be used by all sectors. We are not industry specific. Track historical perspectives using our emerging Replay tool.
---
Ease of Use:
Currently, our whiteboard is best used as a Computer Based Technology (CBT). We recommend any touchscreen laptop or laptop with a built-in stylus. Stay tuned for our mobile app which will permit mobile whiteboarding!
---
XP-Pen Partnership:
If you do not own any of the following technologies above, we are pleased to announce a new technology complement featuring XP-Pen to help you gain a full experience while utilizing our whiteboard to do many of the cool things as illustrated below.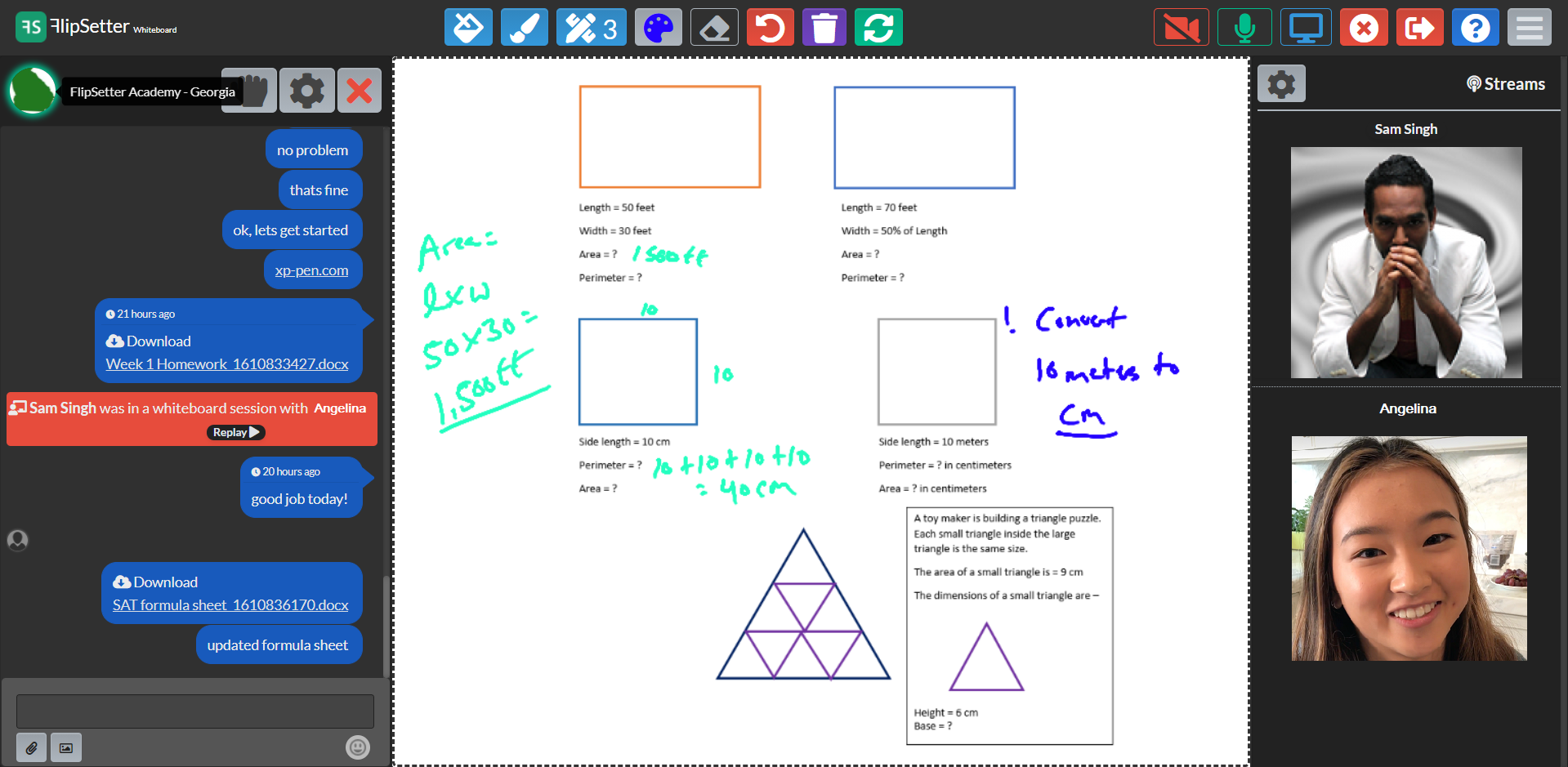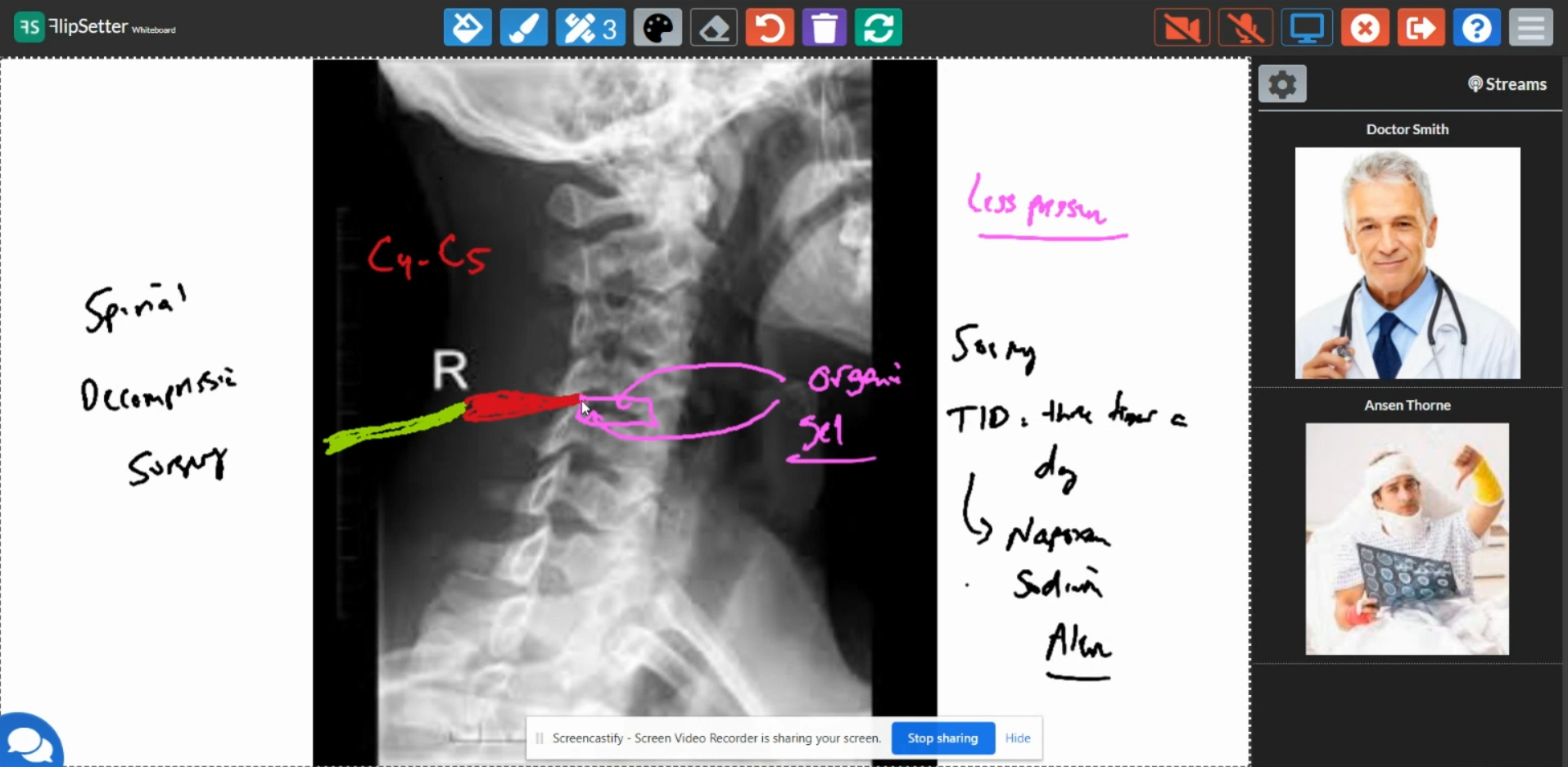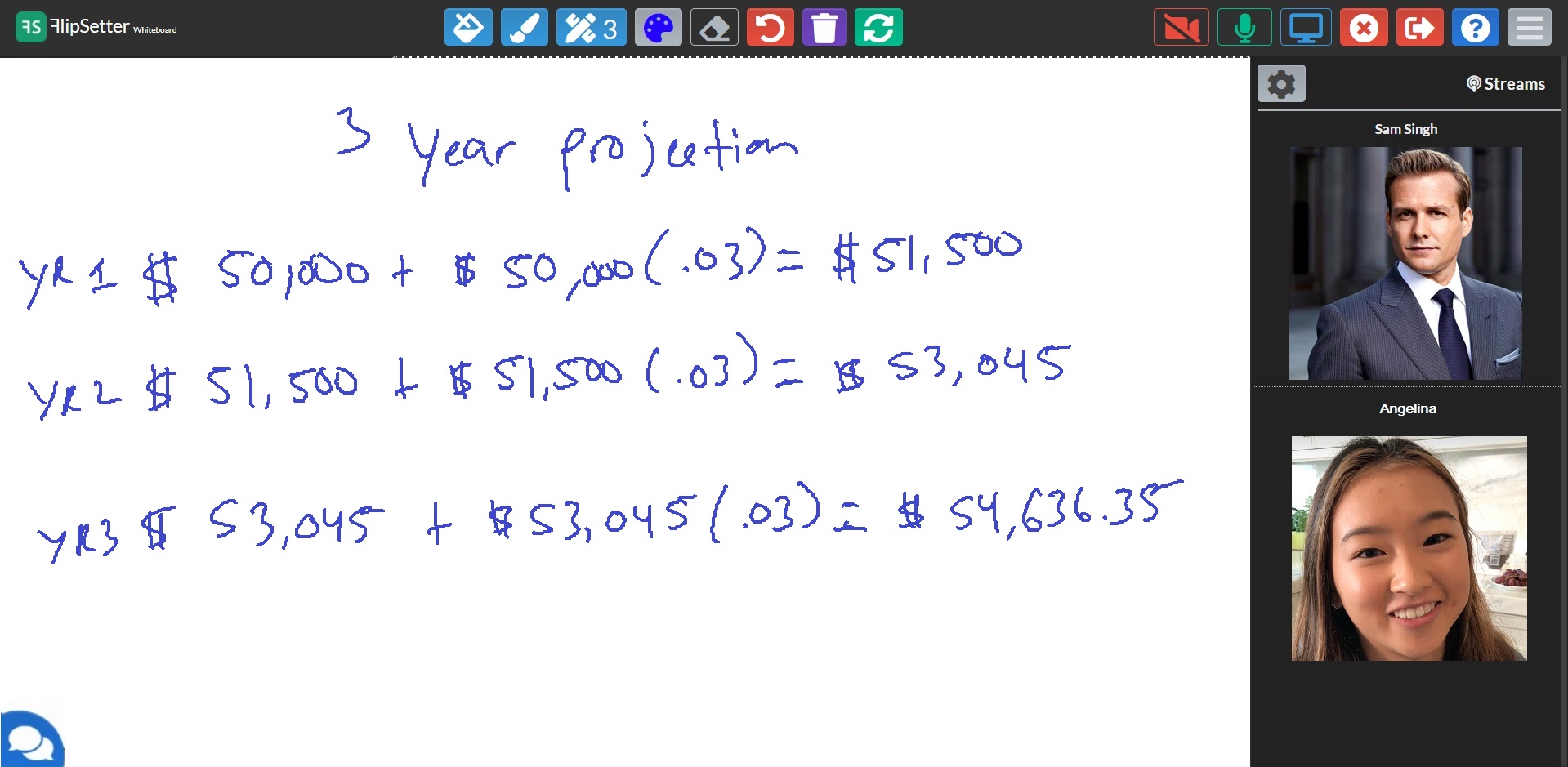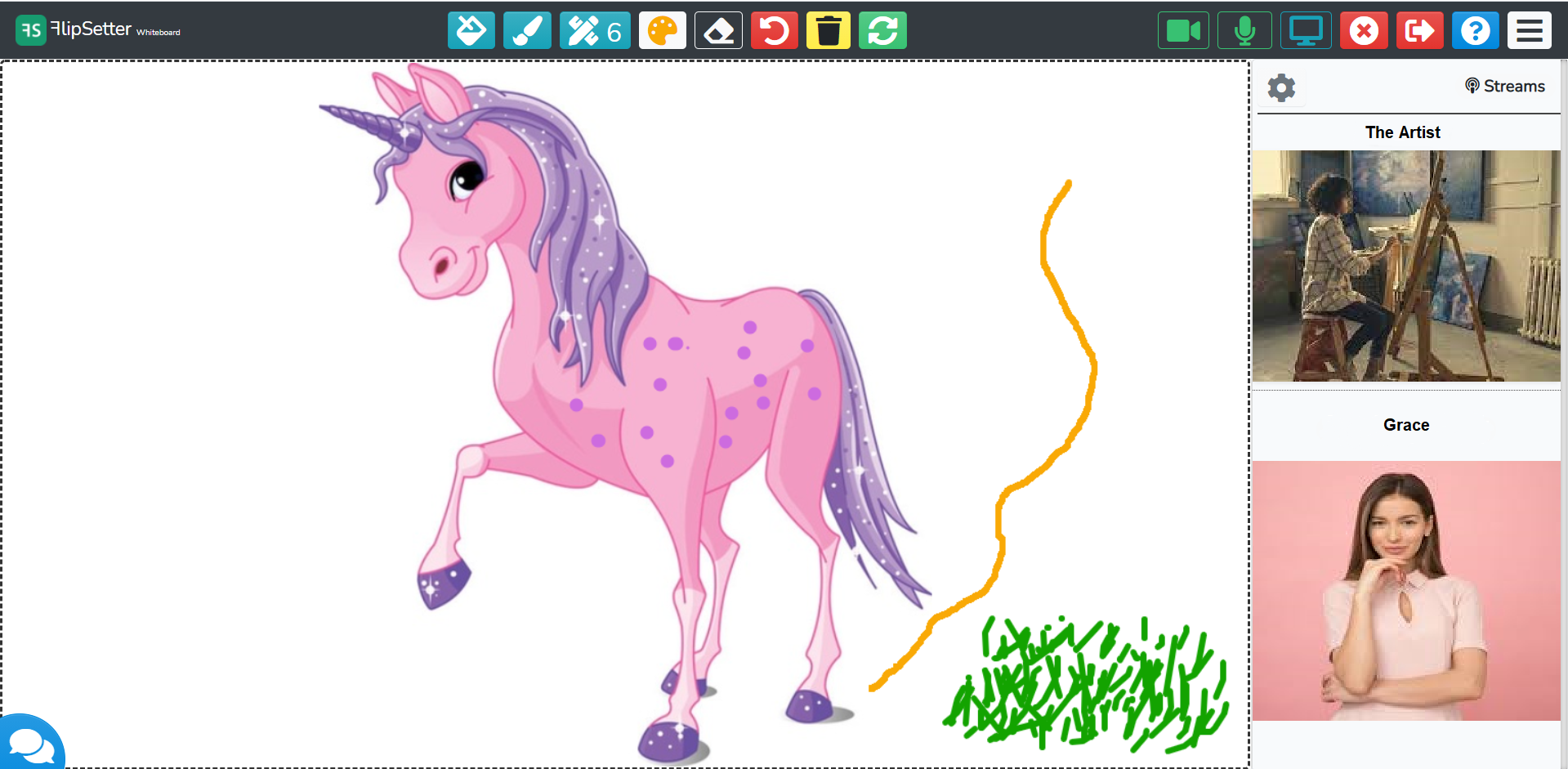 ---
Great for use with education, medical, finance, doodling, and much more.
---
Current plans and pricing:
Whiteboard Bronze Plan
9.99 / month
Required for hosts to start a new whiteboard session.
Unlimited number of whiteboard rooms.

Perfect for small teams i.e. solo with audience, virtual game nights or parties, startup companies, niche and specialized teams for corporate.

Group whiteboard rooms (Host up to 100 participants in a room -

Currently being optimized

).

We strongly recommend you to limit your participant number to a maximum of 10 people as we continue to optimize the 100-person capacity.
If you'd like to host more while having the whiteboard running in the background, please contact our tech support team for more solutions. We are partnered with other companies.

Unlimited access:

Whiteboard canvas replays and usage.
Whiteboard hopping (uniquely hop between multiple ongoing calls at any time).

Save whiteboard images to instant messages and computer.
All whiteboard information is saved automatically as your session progresses.
Image upload and change background on canvas.

Currently, you can convert documents into image files on to the canvas if you want to edit them.

Access your documents, images, audio, videos logs and whiteboards with our FlipSetter CRM.
Programmable Chat-Bots: Design and deploy friendly chat-bots in group threads that can help you retrieve documents, weather, YouTube videos, and much more while you manage your workloads over instant messaging.
---
You are eligible for a free 14-day trial period upon starting your first subscription. When your trial ends, you will be automatically charged for the continuation of your subscription.
*You will not be charged at the end of your trial if you cancel the subscription before the trial ends.
*You must be logged in to manage your subscription.