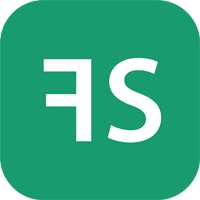 FlipSetter Whiteboard
Our team would like to humbly welcome you to our FlipSetter Whiteboard. A virtual tool, just like your usual pencil and paper with unlimited possibilities and uses.
---
Our whiteboard uses a patent pending broadcasting technology with the future potential to support up to 50 recipients in a group. How does this work? Anything the host does on the whiteboard can be mirrored to everyone at the same time. Other people in the whiteboard can also draw and interact with you.
---
You may create a whiteboard at any time through our messenger portal. Upon entering any private or group conversation in your inbox, you will have the option on the top right to start a whiteboard within that thread (must have proper permissions if group conversation).
What exactly can I do with the whiteboard?
---
Draw, paint, sketch, or doodle your favorite cartoon characters, animals and other cool things
Insert cool shapes, rotate them, drag them, make them bigger or smaller
Change the color of your paintbrush / pencil and shapes to your favorite colors using our color palette
Upload and share pictures and documents into the Instant Messaging window to the left such as PDFs, Microsoft Office, .jpegs, .pngs and other files
Send messages to your audience in the chat window while drawing on the whiteboard
You can now upload beautiful pictures on to the whiteboard canvas itself and draw on it captivating your audience even more
Use our Playback feature to view previous whiteboard sessions that you had with people. It's the perfect tool for studying, taking notes, preparing for a test, and sharing with your friends
Connect with your audience on a small or big scale on the whiteboard with audio and video, with the ability to screen share built in!
What values does the FlipSetter Whiteboard offer me?
---
Currently, our whiteboard services are free on the website (mobile app coming soon)
Customize your experience whether it be a private session with P2P, or a large group. You can have administrator controls and privacy options, such as the ability to create group invitation links with an expiration or max use, while fully controlling who can interact inside the whiteboard too
We have a patent pending broadcasting technology with the future potential to support up to 50 recipients in a group
Search for companies, entities and people on FlipSetter to connect with them and grow your networks. You can instantly add anyone from inside your networks to a group or whiteboard
Our group messaging sizes are already unparalleled, and the stability of our connections puts us as the leader in VR technology! Join us and our movement as we continue to improve the quality of our applications
You will be able to link your FlipSetter profile with our mobile app (coming soon). With the app access the whiteboard anywhere at anytime!
Who can use the whiteboard?
---
We like to think of our FlipSetter Whiteboard as an electronic commodity. So, anything you can write, sketch or doodle with paper and pen can also be done on here with added audio and video.
---
Education technology (schools and universities)
Corporate and enterprise solutions
Military
Athletics
Engineering facilities and demonstrations
Medical
STEM
DIY (Do It Yourself)
Currently compatible with Chrome, Firefox and Safari
---
Currently supports up to 10 people in a group
Please use laptop and / or computer only. Mobile app is coming soon
We may be able to pull off 15, but 10 is the safest zone at the moment. Currently adding in a media server solution to the source code to support a larger volume. Stay tuned!